Fleet and Equipment On-Site Fueling Services
MacEwen drivers are ready to provide you with the most reliable fueling service in the industry. We adapt to your schedule so you can save not only precious time and money but keep your equipment running.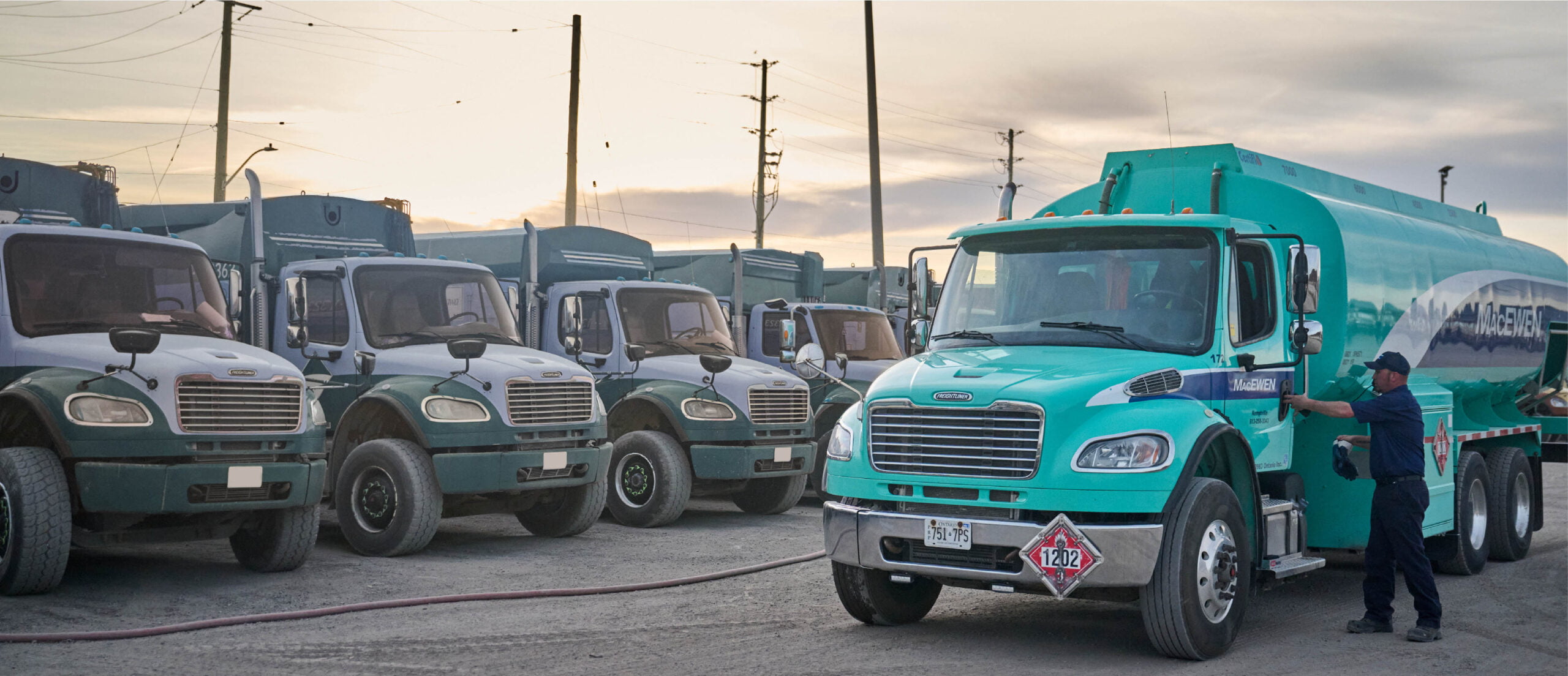 Diesel and Gasoline
MacEwen will fuel your fleet and equipment during the time that's convenient for you.
Receive itemized delivery slips indicating fuel volume by each piece of equipment filled.
Optimize your fuel management controls by easily matching delivery slips to itemized invoices.
Here are some of the industries we service:
Agricultural
Construction
Forestry
Manufacturing
Marine
Mining
Transportation
Contact Us

Contact Your Nearest Location

Call 1-800-267-7175 or input your city or postal code below to find the nearest location to you!