History

Serving our communities

MacEwen Petroleum Inc. is a Canadian owned and operated fuel and convenience provider that has built and sustained strong customer relationships for more than 40 years.

We began in 1976 as a small operation serving customers in rural eastern Ontario. For years, MacEwen supplied Maxville, Ontario and the surrounding region with heating oil and diesel, and reliable service. Now we are recognized as a leading Canadian independent petroleum and convenience store company.

Here is how we did it.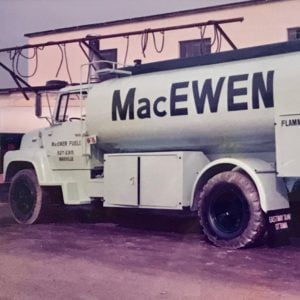 1976
The MacEwen of today was founded in 1976 by Allan MacEwen in Maxville, Ontario, with the first branded MacEwen service station opening in Moose Creek, Ontario in 1979. Because of our personalized approach to business – our philosophy of local people serving local people – we thrived, opening service stations in communities across Ontario.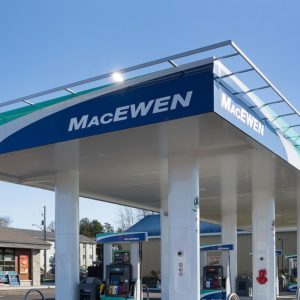 1993
MacEwen's success also comes from the innovative products we provide. In 1993, we were one of the first in Canada to offer a more environmentally friendly ethanol gasoline in Ontario.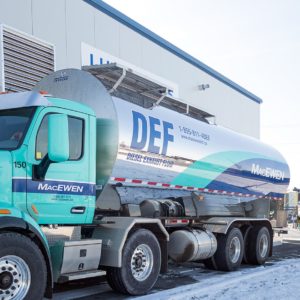 2000
In 2000, MacEwen continued to introduce innovative forms of fuel with low sulfur gasoline. Today, MacEwen is a leader in diesel exhaust fluid to reduce toxic emissions.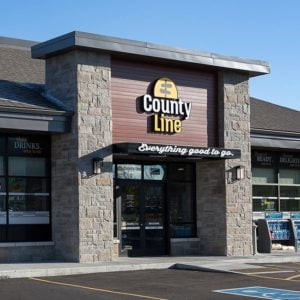 2016
MacEwen continued the tradition of great service and innovation by opening the first of our County Line stores in L'Orignal, Ontario. Read more about our County Line brand. We also began an expansion into Manitoba.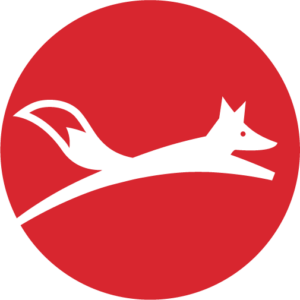 2021
MacEwen acquired the business assets of the Quickie Convenience Stores Corporation ("Quickie"). The Quickie network consisted of fifty-one convenience stores including twenty-two gas stations, located in Eastern Ontario and Gatineau Quebec.


Brands

More than MacEwen

MacEwen Petroleum Inc. is a retail branded distributor of Esso fuels to Esso-branded service stations in Ontario, Quebec and Manitoba. MacEwen also owns and operates Esso-branded service stations throughout Ontario and Quebec.

If you are interested in becoming an Esso dealer, please contact us.
Community

Embracing our heritage

By supporting community programs and initiatives, MacEwen continues to embrace its rural heritage. We proudly give back to the communities that helped us become a leading Canadian independent fuel and convenience provider.

With our headquarters in the heart of Maxville, Ontario, we speak the same language as our customers. We protect our culture as an independent in everything we say and do.

To learn more about sponsorship opportunities with MacEwen, please contact us.