Overview

We are DEF experts

Whether you need packaged DEF or high-volume bulk DEF, MacEwen is here for you. Our DEF service team will analyze your requirements and design the right solution for your operation – from totes to tanks.

And, as your fleet grows, we'll make sure our DEF solution keeps pace so you can minimize your operating costs.

Call 1-855-811-4DEF (4333) or click here to get more information.
Why choose us?

Generations of experience

With generations of experience serving bulk customers, MacEwen is uniquely positioned as a Canadian leader in the DEF industry. Serving a range of customers from national fleets to local truck dealerships, MacEwen offers premium customer service and the highest quality DEF available.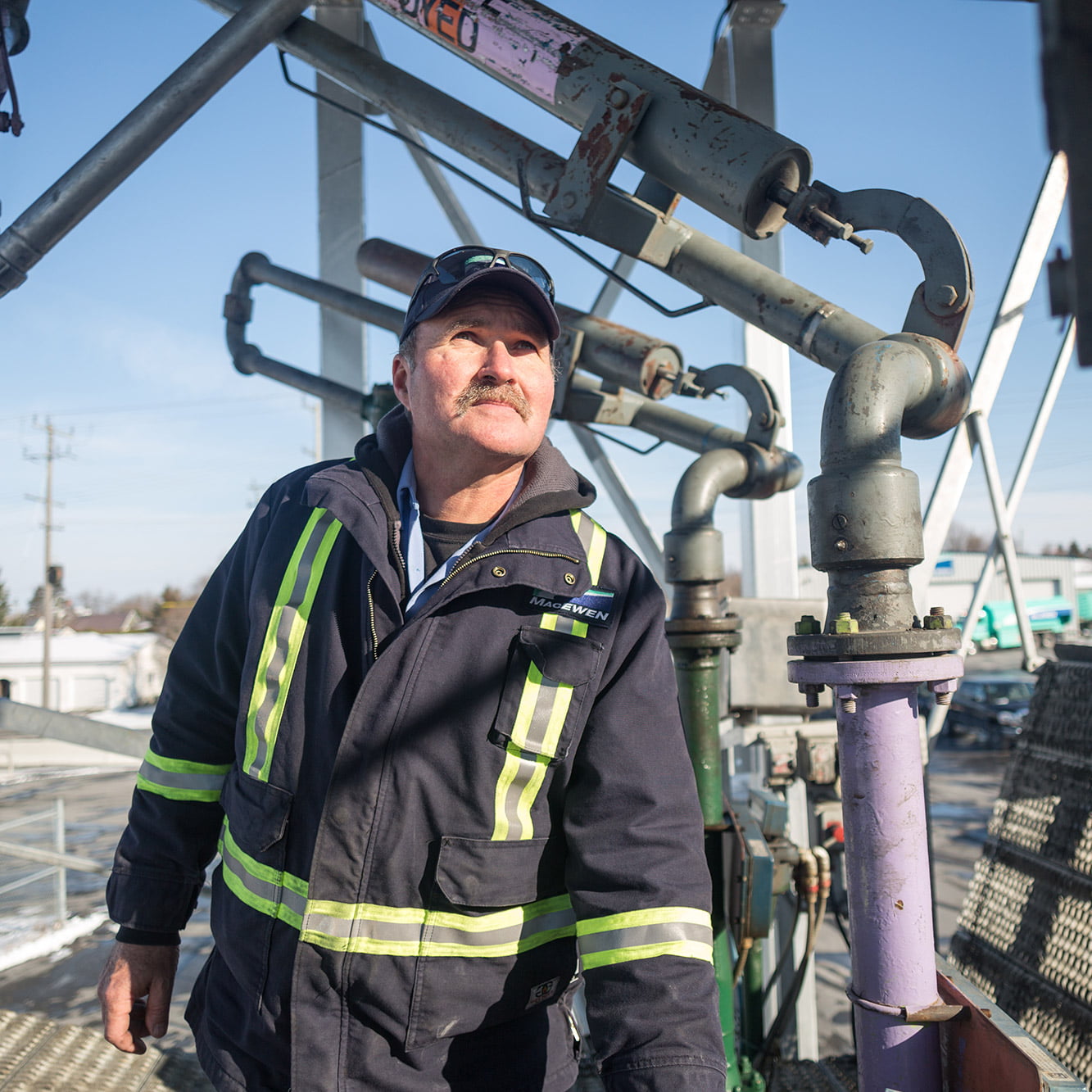 Trust in the experts
Whether you require packaged DEF or high-volume bulk DEF, MacEwen offers a full range of services including the installation of customer bulk systems.
Don't trust the longevity of your valuable diesel engines to companies selling non-certified DEF through non-certified meters. Trust the DEF experts. MacEwen sells only top-quality, ultra-pure MacEwen DEF, the chosen DEF of leading truck manufacturers, certified by the American Petroleum Institute. MacEwen is uniquely positioned to offer you the best DEF supply and systems available in Canada.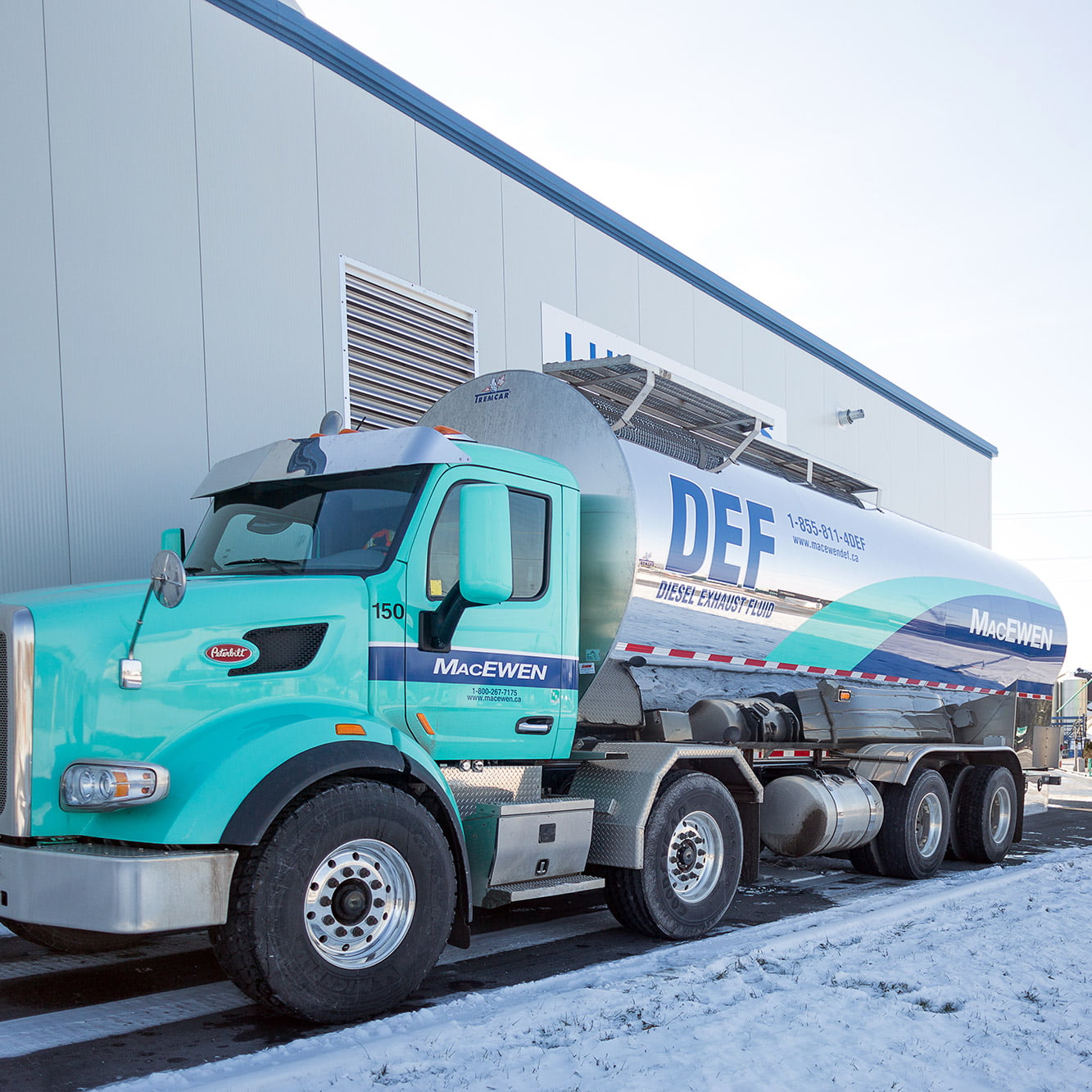 Customer commitment
MacEwen is totally committed to the DEF business. Our significant investment in distribution allows us to effectively serve DEF customers throughout Ontario and Quebec, in major markets including Toronto, Ottawa, and Montreal. Our trucks are designed to only deliver DEF, meaning quality and purity is guaranteed.
Our experts are dedicated to DEF and are focused 100% on this product. They are prepared to customize a DEF system that meets the unique needs of your business. If you have been considering upgrading your DEF system, contact one of our experts to learn more.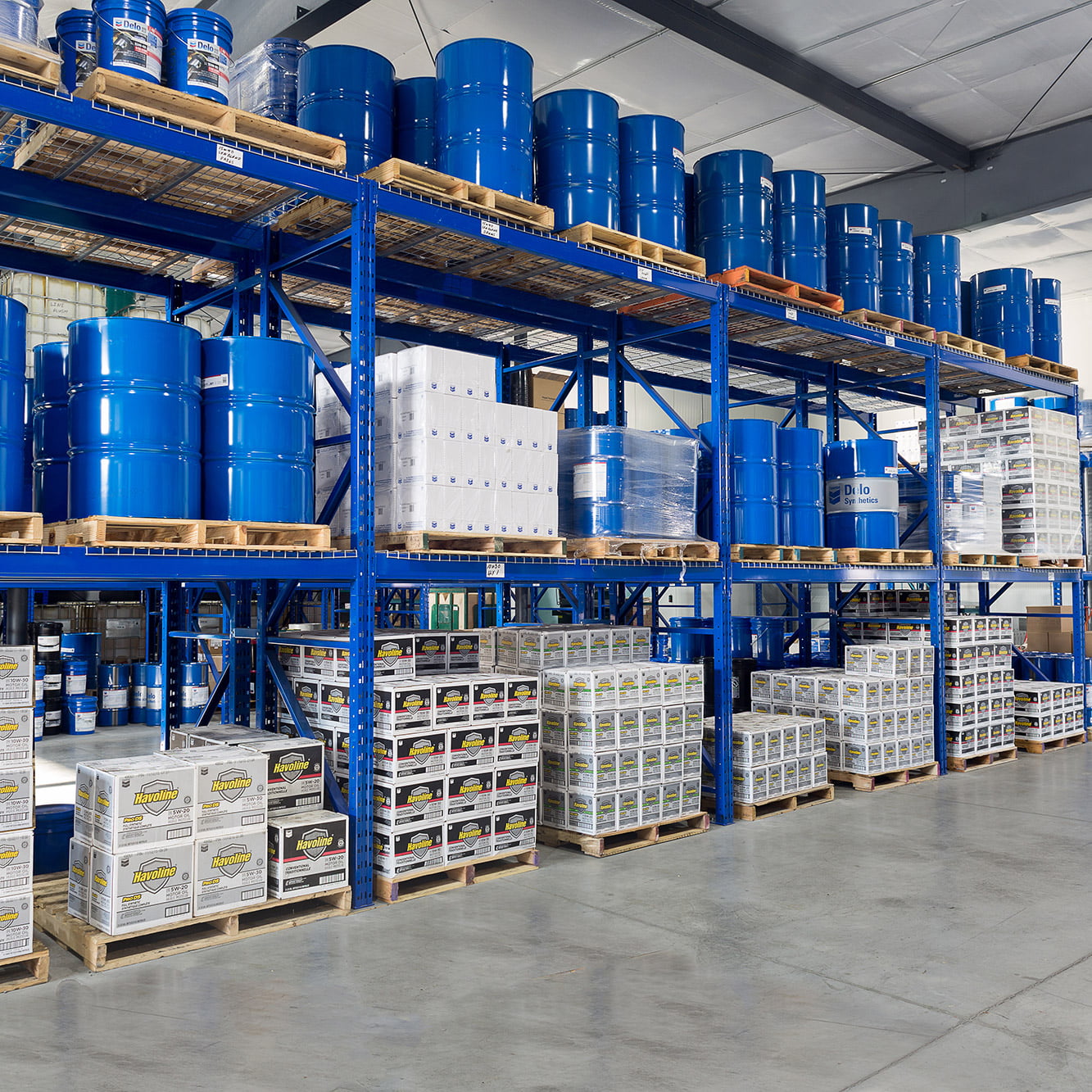 Top quality product
MacEwen DEF is certified by the API so you know our DEF is designed to meet diesel engine manufacturer requirements. Thank you for your interest in MacEwen DEF. We look forward to hearing from you.

Contact us

For pricing or additional information

Have a question about MacEwen DEF? Want to inquire about bulk DEF delivery or learn more about pricing. Please get in touch and a qualified representative will email or call you back with more details on the various solutions and packaging options available. For over 30 years MacEwen has been recognized as one of Canada's leading independent petroleum product companies.